*** NEW VENUE *** 31st July & 1st August 2021 *** NEW VENUE ***

The Hottest Day Out In Dorset - The Great Dorset Chilli Festival - NEW VENUE!
The 10th festival, scheduled for August 2020 was of course cancelled due to the Covid-19 pandemic. We hope to be back in 2021 when we'll have another great weekend for chilli enthusiasts, food lovers and families at an exciting new venue. We're lining up a glorious weekend of "chilli fiesta", with stalls selling all things chilli, from pepper plants to cayenne condiments; seeds to ceramics; plus cooking demonstrations; talks on growing chillies; artisan food producers; music; spicy street food; local ice creams to cool the mouth; local beers to slake the thirst.
We have some of the most dedicated independent sauce manufacturers and retailers attending and some of the country's best specialist chilli growers to showcase their plants and seeds to thousands of visitors at will surely be 2021's hottest event in Dorset. The development of the Dorset Naga, at one time reputed to be the world's hottest chilli, has really put Dorset on the map for chilli enthusiasts. Come and join us at this fun, friendly festival!
Chilli Heaven!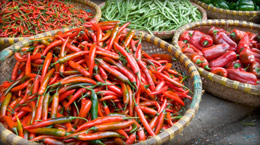 Chilli plants, sauces, crisps, seeds, Dorset naga, chutney, burgers, jams, experts, oils, jalapeno, cheese, herbs, cooking advice, growing advice, habanero, condiments, beer, bhut jolokia, nuts, pickles, explosive, fruity, demon red, crockery, chilli powder, competitions, birds eye, sombreros and more!
Great Food And Drink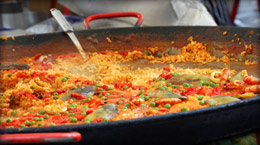 Giant Paellas, Thai curries, Indian curries, Caribbean food, pizza, American BBQ, gluten-free, bratwurst, Moroccan food, falafals, chilli & garlic prawns, nachos, burritos, chilli dogs will all be on offer but if it's simply a delicious Dorset burger that you crave then you'll be well-catered for. How about a selection of award-winning local beers, ales and cider to calm the tingling tongue?
The Sauce Off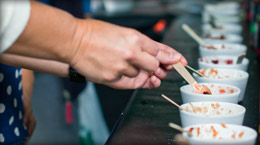 We'll be hosting The Great Dorset Chilli Festival Sauce Competition with entries from all over the country. Can you take the heat? Make your vote count! A chance to taste all the entries from the festival traders and vote for your favourite. Sauces on saturday, chutneys and jams on Sunday.